Automate your weekday
IntraManager Work

your tool for
shift planning
wage administration
employee development
bonus calculation
forecasting
management
reporting
onboarding
Take control over your contact center and optimize your

 

shift scheduling

, reporting, salary administration

, etc.

 
Completely non-binding. No payment information needed.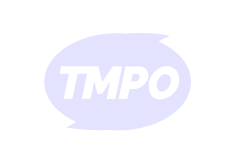 Optimize your

 

weekday
Work optimizes the weekday in your contact center by automating the manual processes, that can be connected to shift scheduling, financial management, salary administration and employee development.
Intelligent shift scheduling
Easily set up shift schedules in minutes. With the intelligent shift schedules in IntraManager Work, you save time and avoid rolling out shifts.
Everything gathered in one place
Every administrative task is gathered in one place. It gives you the full overview of your tasks, your contact center, and your employees, which creates overview, progress, and room for development.  
users of
Intramanager Work
My collaboration with IntraManager is very value-creating. With IntraManagers products, I can get a quick overview of, among other things, my employees and their hourly and sales registrations and handle other administrative tasks on a platform that is intuitive and simple to work on. With IntraManagers products, we (and our managers) avoid spending a lot of time on administrative tasks, and we can instead spend even more time developing our employees and thus increasing our performance. 
I am particularly pleased with the test feature in IntraManager Work, which we use extensively in our employee development. With the test function, we can easily set up tests, follow the development of our employees and approve steps. In that way we always know that our employees have the right knowledge about our company when recruiting new members. 
Success story
Amnesty INTERNATIONAL
Schedule and watch
forecasts
The shift schedule contains the clever forecasting feature, that will automatically show you what you can expect of your employees and track their developments, based on their last five shifts.
Export valuable statistics and reports across your contact centers departments, campaigns, products, or employees. Via the integrations to other tools, the feature gathers all the data, that is being created in your contact center. This automates your reporting, since you do not have to manually draw numbers in different systems. 
Give your employees the right knowledge and help them improve their performance. With the training and testing function, you can identify the employees strengths and weaknesses, which allows you to see what you need to focus on in your onboarding and training.   
Follow your contact center's

contribution margin
Get a visual overview of your contact center's earnings, and live follow, your revenue, your costs, and your contribution margin etc. Work also automates your payroll administration, as the tool can be integrated with your payroll system.  
Take control
over your contact center
Try IntraManager Work free of charge for 30 days and experience the benefits of having your manual processes automated in your contact center. The trial period is completely non-committal so you do not need to provide any payment details.
Completely non-binding. No payment information needed.