Optimize performance
IntraManager Board

your tool for
KPI management
visualization
performance
motivation
Easily set up and take control of your contact center – without the use of difficult formulas. 
Non-binding. All we need is an email and a phone number.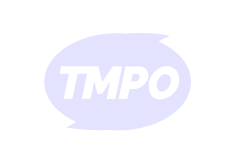 Combine targets and

 

KPIs

 
Combine KPIs from different data sources and easily show your performance and goals. Board gives you a data-driven insight into your contact center.  
Optimize the performance
Show your team live data and help them improve their performance. Spot trends immediately and respond quickly. 
Get started quickly 
Create your own board in a few minutes. You can use our smart templates or build your own board to create an overview, momentum and room for development. 
Users of
Intramanager Board
As a Performance Manager, I work extensively in IntraManager Board. With Board, I get a quick overview of our employees and their hours and sales. Because Board can be integrated with IntraManagers other products, I can pull data across departments and products so that I can visualize our KPIs. It is crucial to my work as a Performance Manager. 
Mads Stallknecht
Head oF Telesales, Mass Market, Telia
The insights, that IntraManagers systems create, are highly productive and valuable in our day-to-day performance management work. 
The collaboration is characterized by a high degree of sparring and a solution-oriented dialogue.  
Get started quickly with data visualization in your contact center. Use our cool templates or build your own board with our smart widgets. Once you have set up your board, the data will automatically be retrieved, creating an overview and ensuring progress in your contact center.  
Present several boards

at one time
Quickly collect multiple boards and games in one slideshow, which is played automatically. The slideshow is set up in a few steps and you can play it on screens in your contact center or share it with other users. 
Make working with performance fun. With the built-in games, you can combine sales work with a team activity. Employees can constantly track their performance and see how close they are to the goal. This increases motivation and employee engagement.  
Highlight your employees' performance with the smart notifications. Employee motivation and commitment increase when they are highlighted and recognized for their efforts. The notifications therefore help to increase your contact center's performance. 
Retrieve data
automatically
Quickly set up an integration and view your data – completely without having to code. Board can be connected to a wide range of tools which are used in contact centers, including Zendesk, Puzzel, Miralix, LeadDesk, Enreach and Adversus.  
Display live data and

improve performance
Try IntraManager Board free of charge for 30 days and experience the benefits of visualizing your contact center's data and performance yourself. The trial period is non-binding and the only thing we need from you is your e-mail and phone number.
Non-binding. All we need is an email and a phone number.